DESIGN ROLE
Typography
Print Production
Exhibit Design

Course: COMD-404 Advanced Typography, Instructor: Peter Cocking
"Default" is an exploration of the ubiquitous Swiss design and the usage of the font Helvetica. Through Swiss style posters and postcards, viewers follow the story of Helvetica from its conception to the present day. This exhibit was created for both designers and the general public to learn about the beginning of Helvetica in Swiss style and how it became prevalent in the current design landscape.
This exhibit was part of Peter Cocking's yearly student-run exhibition,
The Pop-Up Type Museum
. In the fall of 2022, "Default" was displayed in the 11
th
annual Pop-Up Type Museum, "Deconstructing Type," alongside twelve other students. The Type Museum ran from December 13 to December 16, 2022 at Emily Carr University of Art + Design.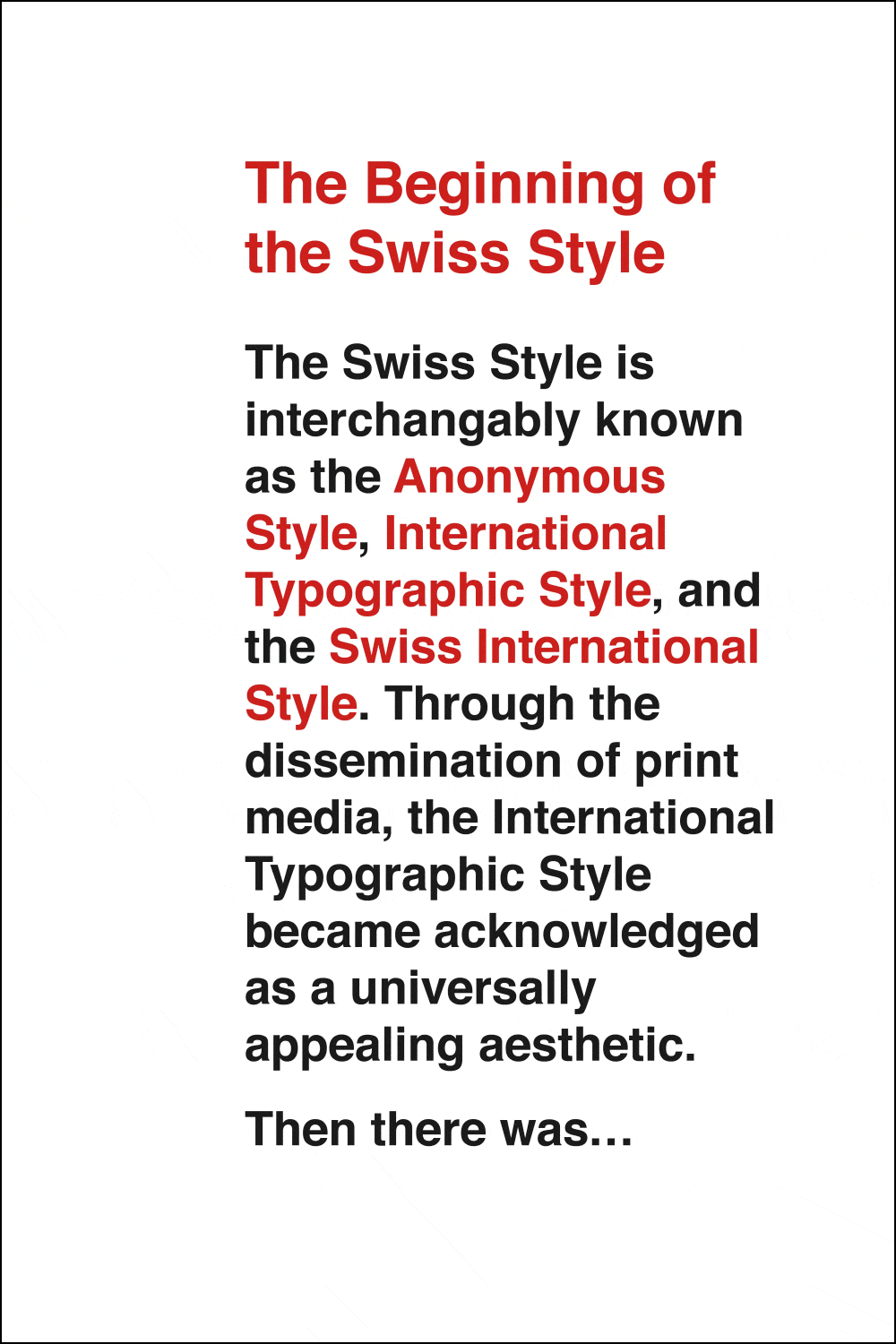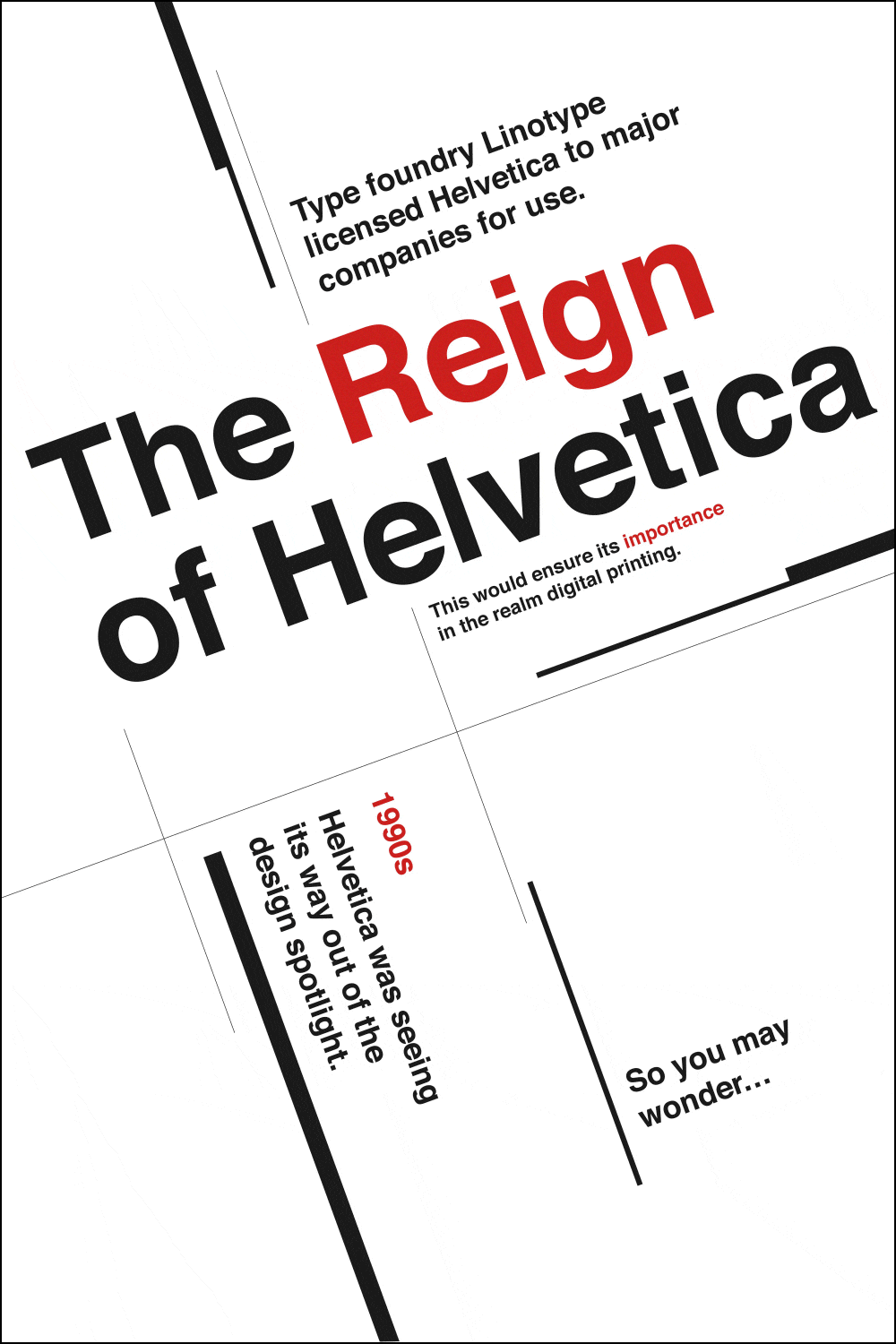 The grid systems used for the posters and postcards.
A narrative that accompanies each poster design, back sides of risograph printed postcards.