CREDITSPrinted in

Vancouver

, Canada



Publication Design:

Airi Nishioka and Hayley Ng





Communication Design 200 Faculty:

Jon Hannan, Cameron Neat, Eugenie Cheon





Special Thanks to

Ramon Tejada and Kathleen Jacques
"Design as Play" is a risograph printed zine that acts as a printed documentation of the work created by students in an online workshop.

"Throw the Bauhaus Under the Bus" is a workshop organized by Ramon Tejada and Silas Munro. It aims to challenge students to question and examine the "pedagogical impact" Bauhaus has had on design and design education. Students are asked to think about the stories they tell and how they engage with various design histories and cultures. By creating playfully and critically reflecting on models of thought that deem something to be 'good', unconventional ways for designers and people alike to "share, inform and live" can arise.

This workshop took place on BlueJeans (a video conferencing app) over the duration of the fall 2020 semester. Nearly 50 students from the second year Communication Design studio participated in playing and making.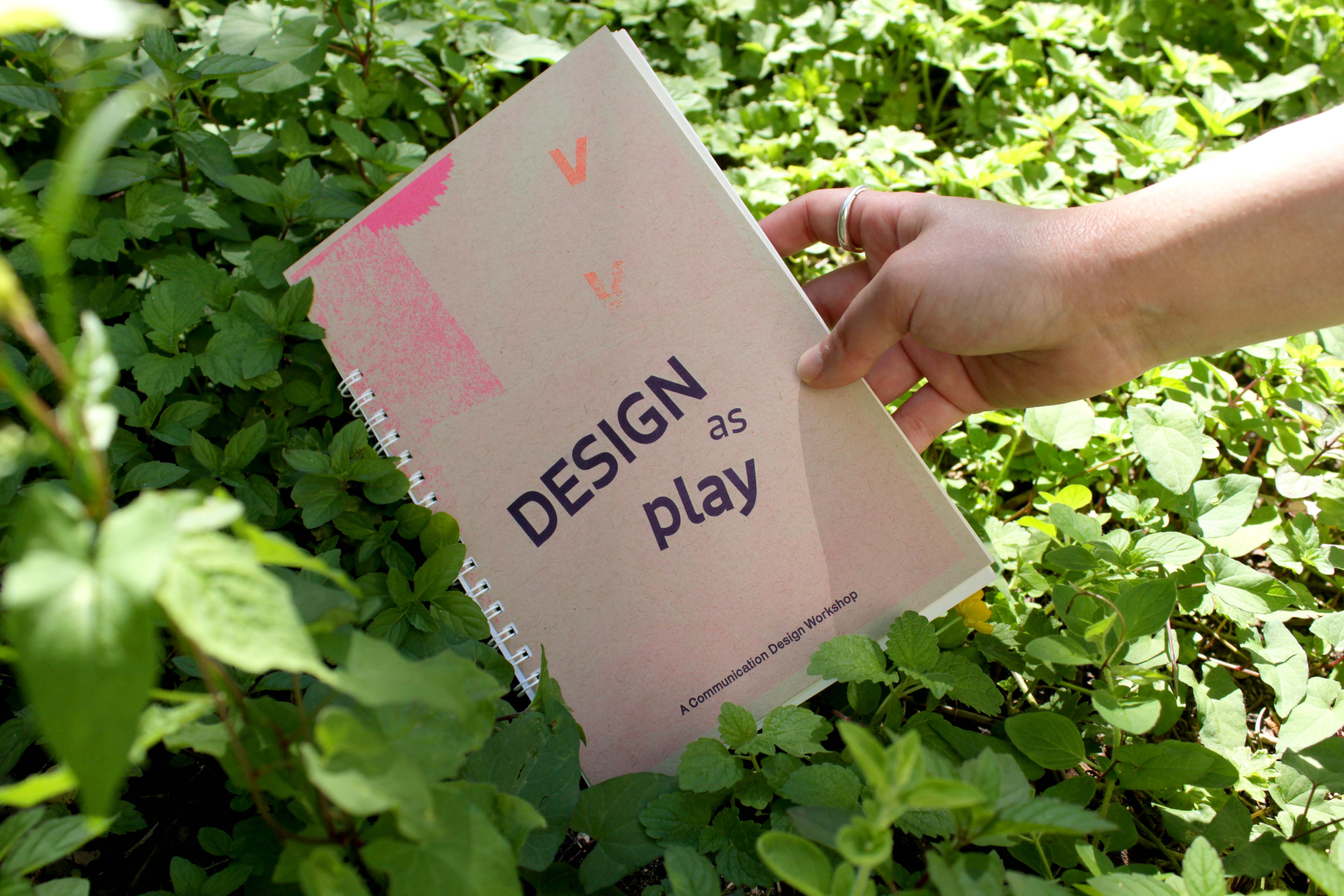 The Process
With endless possiblities and so much room for experimentation, the zine took its form as a collection of the works, words and feelings of the second year design students during Tejada's workshop. The fluorescent kraft-covered zines evoke the playful spirit of the workshop and online space in which the creating took place. As a way to remember the strange online space that each student traversed through, the inserts of the zine contain names, links and resources modelled after desktop tabs and website URLs. The hope is that this zine acts as a reminder that playful design is possible, no matter if it happens in person or online.

This zine was created through online and in-person collaboration. Over 140 copies of this zine were assembled, hand bound and packaged by Airi Nishioka and Hayley Ng.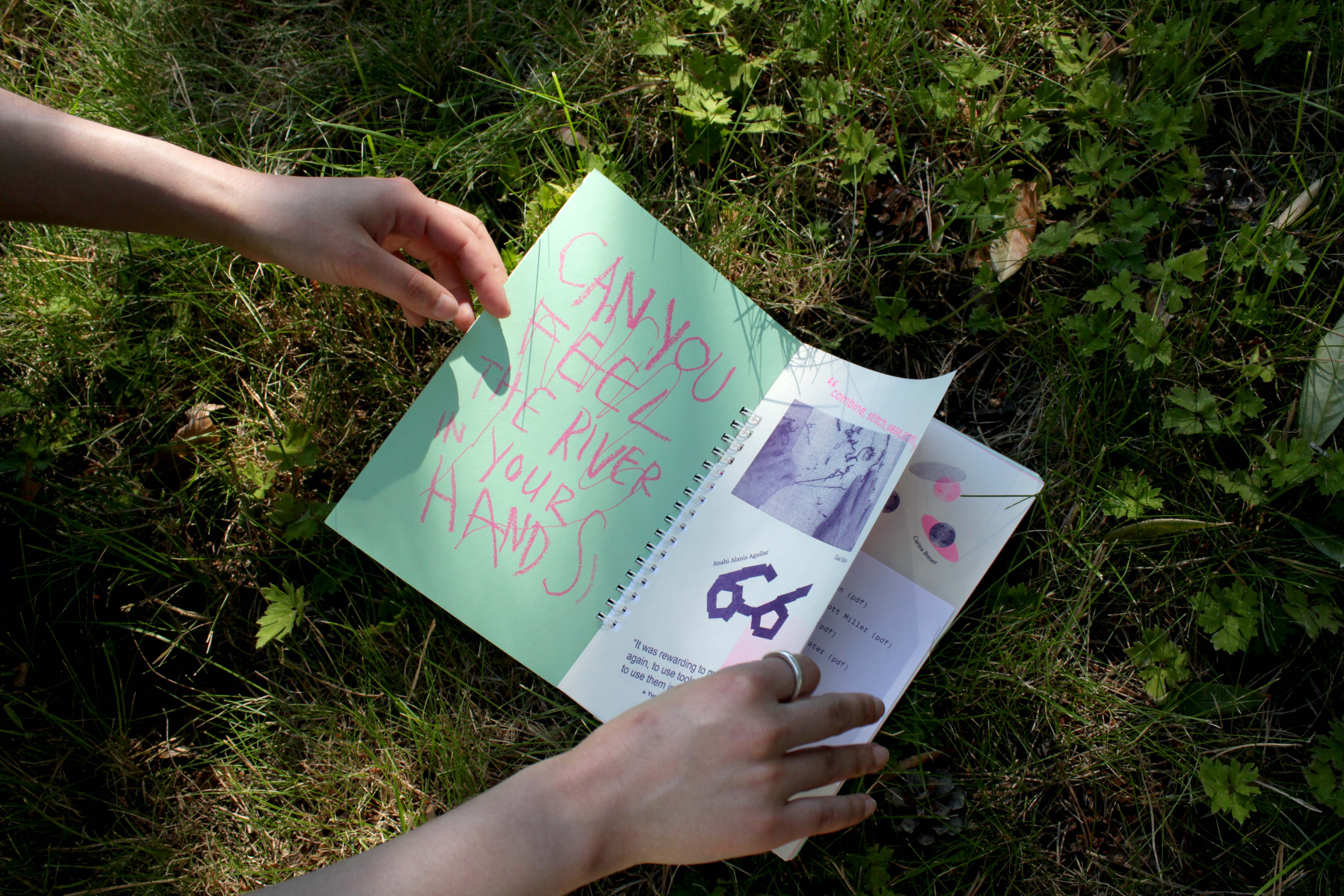 ︎ Zoom in and flip through the zine!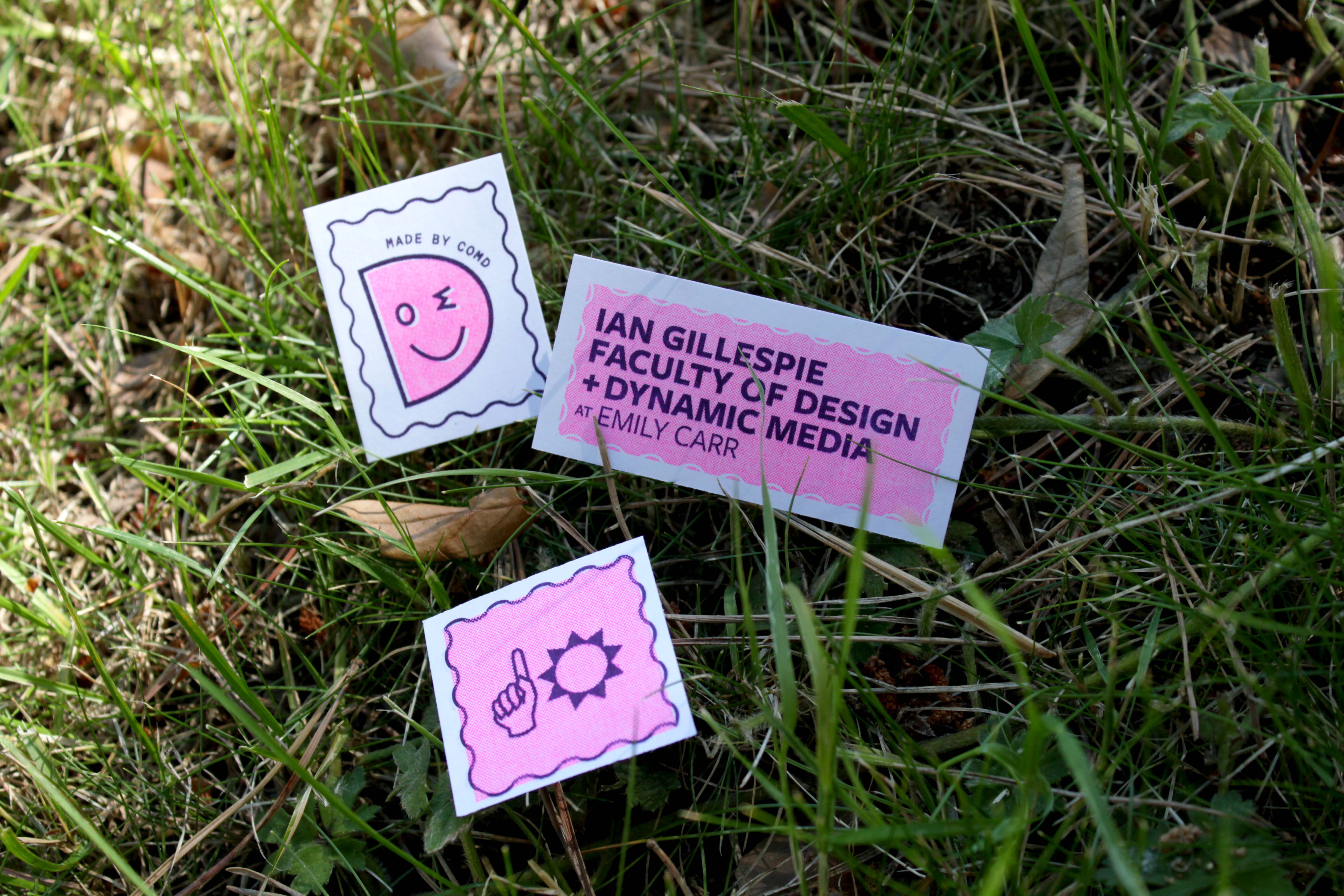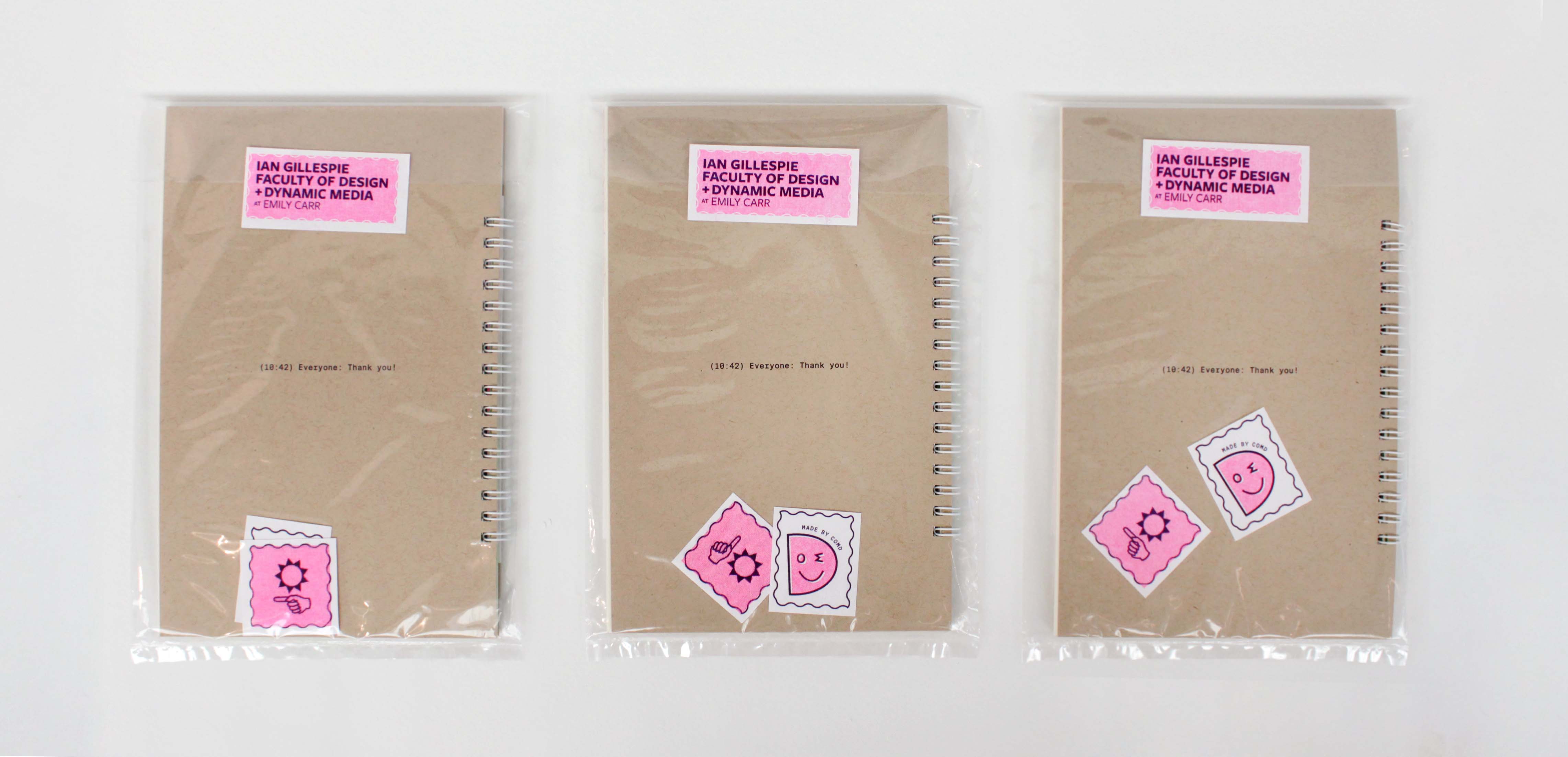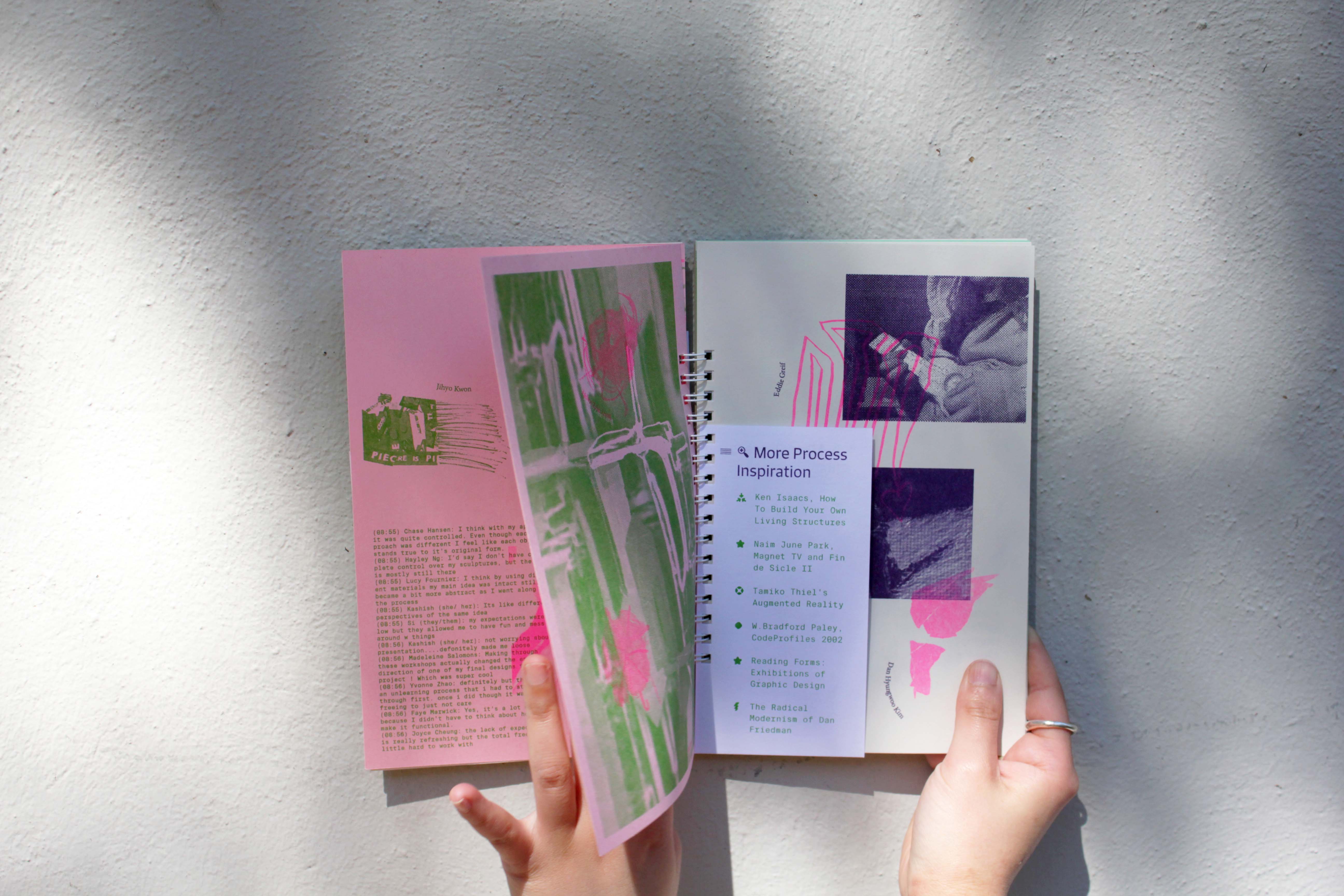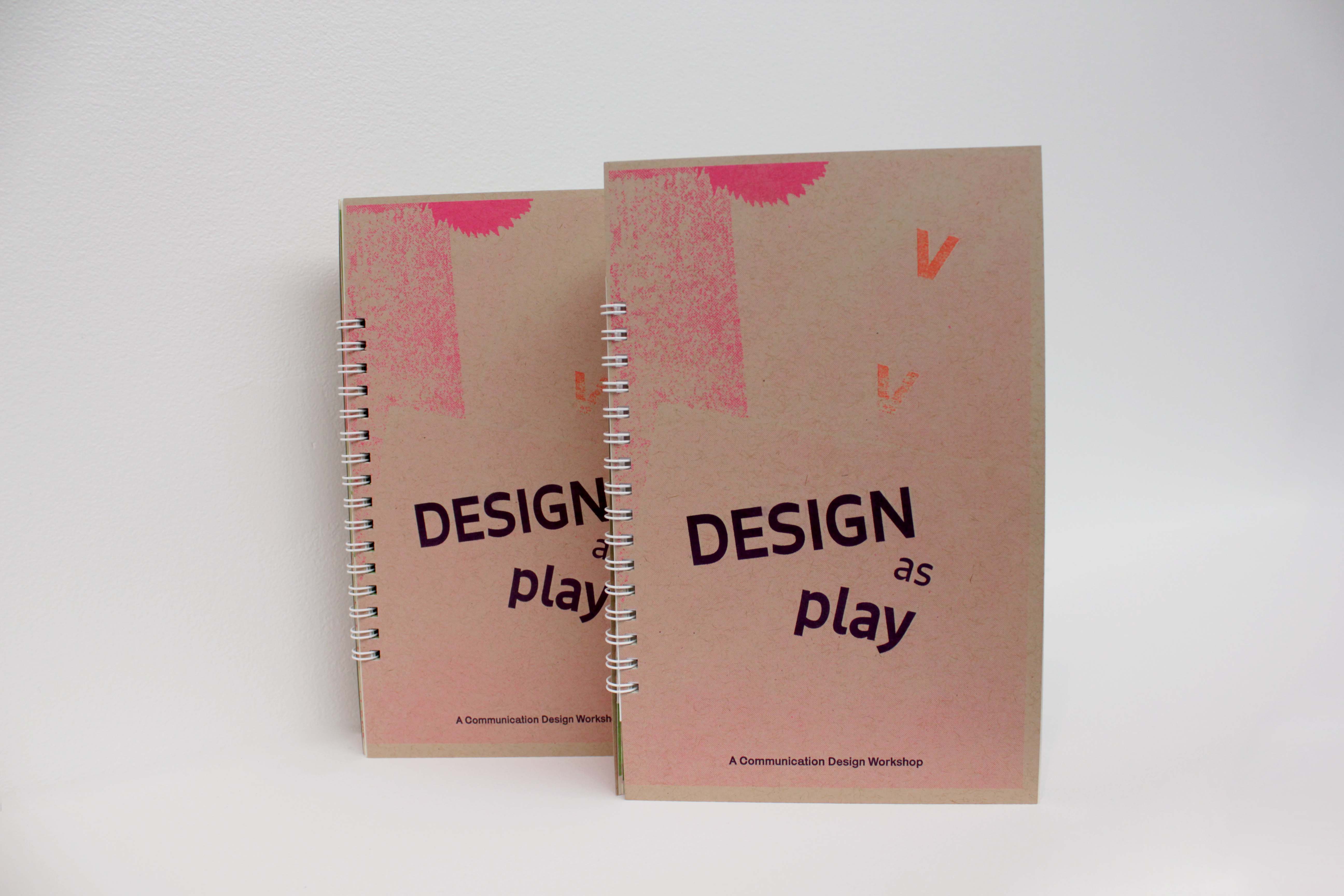 ︎︎︎ Photo credits: Airi Nishioka and Hayley Ng